Special House Cleaning For Every Need And Taste In Wimbledon sw19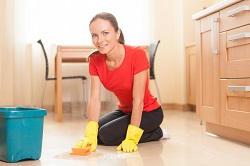 The Benefits of a Deep Clean in Wimbledon
Our house cleaning team understand how important it is to have a healthy living environment, and that's why we offer the deep clean service. It can help you to erase the signs of wear and tear and leave your home looking its very best. If you are looking for the highest level of clean possible then our deep cleaning service is exactly what you need.

Our team can provide you with comprehensive deep cleaning services that will remove dirt and germs from hard-to-reach places such as under furniture and kitchen appliances, as well as rooms that don't often get cleaned such as attics and cellars. Our house cleaners use high quality equipment and materials to ensure your home is truly spotless.

We also make sure that no areas of your home are neglected. We start with an initial evaluation of all the spaces in your home before providing a detailed plan of action tailored to your requirements. Our Wimbledon house cleaning team can undertake general tasks such as vacuum cleaning, dusting, mopping, sanitizing surfaces, washing floors, polishing furniture, emptying bins and wiping down surfaces.

We understand that not everyone has the same needs or expectations, which means we tailor our deep clean services for Wimbledon customers to suit each individual's needs. No matter how big or small your property is, our Carpet Cleaning Wimbledon team can customize their services to fit both your budget and specific needs.


The Benefits of Hiring Professional House Cleaners in Wimbledon


Using professional house cleaners has many benefits, not least because it allows you to save time and energy on difficult tasks around the home. You can count on us to do a thorough job every time and our house cleaning team use the latest technologies when tackling deep cleans. We also use eco-friendly cleaning products and materials so you don't have worry about any harm being caused to your family or pets while using our service.

As part of this deep clean service we are able to tackle odours caused by mould, mildew and food smells. This will make living in your home much more enjoyable for the whole family. Besides that, deep cleaning will help take away those allergens which accumulate over time creating poor air quality in homes with pets or smokers present.

If you need any further information about our Wimbledon house deep cleaning services please do not hesitate to contact us on
. Our friendly staff will be happy to answer any questions you may have about our services - so call us today!